Welcome to Deep Steam, your expert cleaners serving Nashville, Murfreesboro, Franklin, and the surrounding areas. We take pride in providing healthy deep steam cleaning solutions that leave your carpets and floors looking immaculate. As your one-stop shop for all your cleaning needs, we offer a comprehensive range of services, ensuring convenience and peace of mind for our valued customers. With our meticulous attention to detail and commitment to customer satisfaction, you can trust that your cleaning requirements are in capable hands. Experience the Deep Steam difference today and enjoy the results of our top-notch cleaning expertise. Your satisfaction is always guaranteed when you choose Deep Steam for all your cleaning needs.
Deep Steam is Nashville's premium carpet cleaning specialist, delivering 5-star service from the moment we enter your home to the moment we leave. Trust our dedicated team to provide exceptional care and leave your carpets impeccably clean and refreshed.
Deep-Steam: Nashville's Pet Odor Eliminator Specialist! We specialize in the effective removal of pet odor and urine stains, and we take pride in our innovative system, which is considered the best in the market. With our expertise and advanced techniques, we can effectively eliminate pet stains and odors, ensuring a fresh and clean environment for you and your beloved pets. Trust Deep-Steam to restore your home's freshness and say goodbye to unwanted pet odors once and for all.
Deep-Steam: Nashville's Premier Upholstery Cleaning Specialist! With our utilization of the latest technologies and cutting-edge solutions in the market, we specialize in providing top-notch upholstery cleaning services. Whether it's couches, sofas, love seats, ottomans, or dining table chairs with various upholstery fabrics like jute, acetate, cotton, wool, polyester, olefin, and more, we have the expertise to handle them all. Trust Deep-Steam to rejuvenate and revitalize your upholstery, leaving it fresh, clean, and looking its best.
Deep-Steam is an expert rug cleaning company that specializes in the cleaning of area rugs, including oriental rugs, Persian rugs, and custom rugs of all kinds. Our team takes pride in the care of your valuable rugs, and we are proud to be IIcrc and Woolsafe certified. This certification is a testament to our high standards of quality and the level of expertise we offer our clients. Our team is committed to providing exceptional care for your cherished rugs, and we work hard to exceed your expectations. When you choose our services, you can trust that your rugs will look incredible and that they will stand the test of time.
Deep-Steam: Your Trusted Experts in Hard Surface Cleaning. When it comes to cleaning and sealing your kitchen countertops, bathroom surfaces, and showers, you can rely on us for exceptional results. Our team of experts has the knowledge and expertise to effectively clean and seal a variety of hard surfaces, ensuring they are free from dirt, grime, and bacteria. Trust Deep-Steam to bring back the shine and freshness to your hard surfaces, leaving them looking their best. Experience the difference of our professional hard surface cleaning services and enjoy a pristine and hygienic environment in your home.
Marble and stone care services typically involve the cleaning, restoration, and maintenance of marble, granite, limestone, and other types of natural stone surfaces. These services are often provided by professionals who have expertise in handling and treating different types of stone to enhance their appearance and durability. Deep-Steam: Your Trusted Experts in Marble and Stone care. Trust Deep-Steam for your Marble and Store Care needs, We have team of experts for your marble and Stone care in Nashville.
Hardwood Care
Deep-Steam: Your Certified Hardwood, Laminate, and Luxury Vinyl Plank (LVP) Cleaning Specialists. We specialize in providing comprehensive cleaning, refinishing, and sanding services for your hardwood floors. With our expertise and industry certifications, you can trust that your precious flooring is in the best hands. We understand the unique needs of hardwood, laminate, and LVP surfaces and employ the most effective techniques to bring out their natural beauty. Trust Deep-Steam to deliver outstanding results and breathe new life into your floors. Experience the difference of working with the best in the business.

Duct cleaning services are essential for maintaining a healthy and comfortable indoor environment. The accumulation of dust, debris, and other contaminants in heating, ventilation, and air conditioning (HVAC) ducts can lead to reduced system efficiency, increased energy costs, and poor air quality. By employing Deep Steam professionals to carry out thorough cleaning of your ductwork, you can eliminate these issues, and achieve a healthier and more comfortable living or working space. So if you want to ensure the well-being of your family or employees, contact deep steam cleaning services today!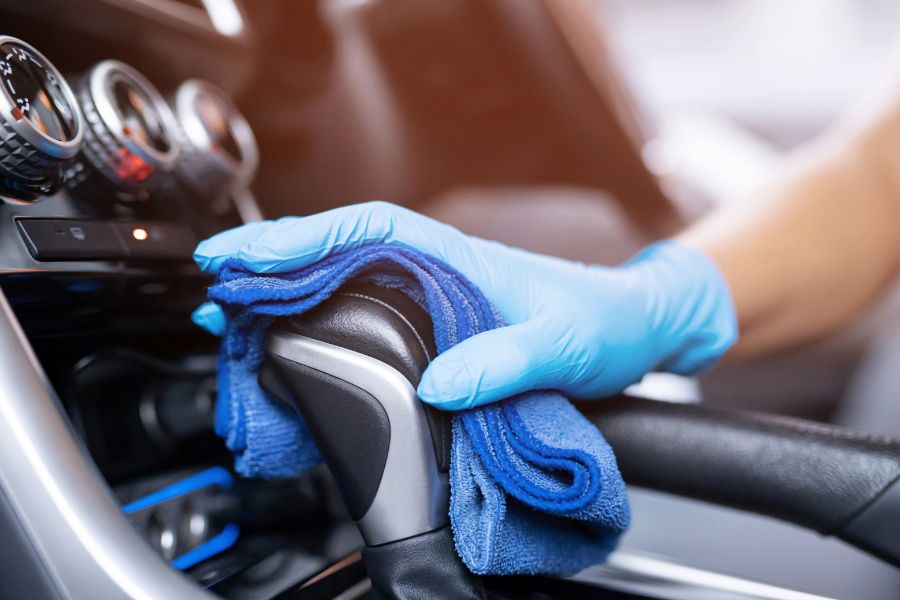 Deep-Steam: Nashville's Leading Experts in Auto Interior Fabrics and Leather Care. While we may not be your typical auto detailer, we specialize in providing professional cleaning services for fine fabrics and leather. With our meticulous attention to detail and expertise in handling delicate materials, we can rejuvenate and restore the beauty of your vehicle's interior. Trust Deep-Steam to deliver exceptional results, ensuring that your auto interior fabrics and leather are cleaned to perfection. Experience the difference of our specialized services for fine fabrics and leather in Nashville.
Deep-Steam: Beyond Floor Cleaning. Our commitment to customer satisfaction and continuous improvement has led us to expand our services beyond floor cleaning. With proper training and expertise, we are thrilled to announce the addition of window cleaning to our repertoire. After receiving numerous requests from our valued customers, we have successfully integrated this service into our offerings. Trust Deep-Steam to provide the same level of excellence and attention to detail in our window cleaning as we do with our floor cleaning services. Experience the convenience of a one-stop solution for all your cleaning needs with Deep-Steam.
The Deep Steam family is your ultimate one-stop shop. Whether you're moving in or out, why call two separate companies when you can rely on us to take care of both your carpet cleaning and professional house cleaning needs? Our dedicated service team is skilled in providing exceptional results, ensuring that your carpets are spotless, and your house is immaculate. Experience the convenience and efficiency of our combined services and let the Deep Steam family make your moving process seamless and stress-free.



From Schools, to hotels, and High Rise Corporate Buildings, Deep Steam COMMERICAL Team has the Equipment and Knowledge to do it ALL! . We Are your complete solution for Carpet Cleaning, Upholstery, Tile & Grout, Wood Flooring and many more Commerical Cleaning! If you believe access could be an issue, Deep Steam has you covered with our Powerful Truck Mount and Portable Carpet Cleaners to get the job done. If your place of business does not have the luxury to close, Deep Steam offers Low Moisture Cleaning that makes almost little to no sound and dries within an hour.
Deep Steam will help you elevate the quality of your home or office life. We offer unique, customized Deep cleaning to remove grime, odors and stains that even the most powerful carpet cleaning techniques have trouble reaching. Our efficient carpet cleaning tools work to prevent the growth of mold and over-saturation — two elements many carpet cleaning companies in the Middle Tennessee overlook. At Deep Steam Carpet Cleaning, We Strive to have an option for every customer. We understand that every household has its own circumstances, and that's why we offer the all-natural Deep Steam Pro-safe Citrus Cleaning.
Deep Steam For The Deepest Clean!

call or text us to get more INFORMATION!